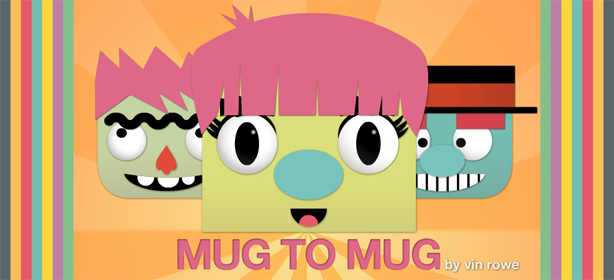 I'm pleased to announce my first app for the iPad. It's called Mug to Mug, and it's a fun little matching game for kids.
Check out more details at the App Store, and enjoy!
UPDATE ALERT!
What's New in Version 1.1
-Now compete head to head and mug to mug in 2-player mode!
-Features a new soundtrack
UPDATE ALERT!
I'm letting my Apple developer account expire, so this game will be disappearing from the app store.
Maybe I'll make a free web version of this sometime.