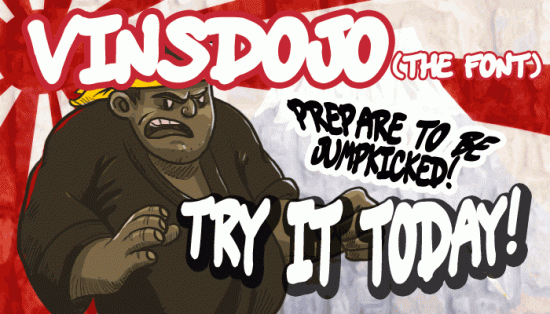 VINSDOJO is a handwriting kinda font, and the official font of my dumb site! It's been used quite a bit recently in the Yu Yu Hakusho comics (as seen in Shonen Jump). I hope you like it! It has all the letters and punctuation, and a few special characters(none international, sorry). Use it with my blessing.
You can download the font here.
You can download more of my fonts here.