If you haven't messed-around with brushes in Photoshop, you don't know what you're missing! Here are some free brushes (.ABR files) that I made for you to play with. Just open up your brushes window in Photoshop and click on the little triangle-in-a-circle thing in the upper-right hand corner. Click on "load brushes" and then, um, load the brushes! If you only want to see one brush set at a time, use "replace brushes" instead.
Quite a few of the brushes are essentially stamps, but that doesn't mean you have to use them that way. Experiment with various brush settings (scattering and other dynamics) and brush blending modes (color burn, screen, etc.). Check out the examples to see what you can do with them… These brush sets use images from J.G. Heck's Bilder Atlas zum Conversations Lexicon, published in the 19th century.
These files are zipped for your convenience.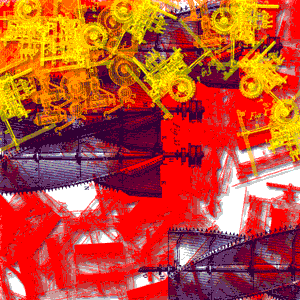 Download
Heck's Machines
(set of 7 brushes), 137 kb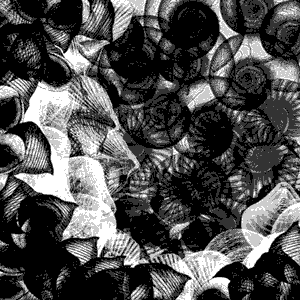 Download
Heck's Shells
(set of 11 brushes), 119 kb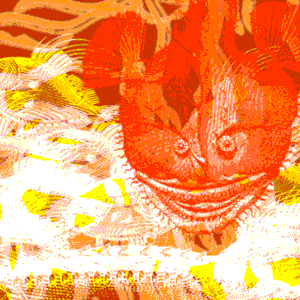 Download
Heck's Fish
(set of 12 brushes), 219 kb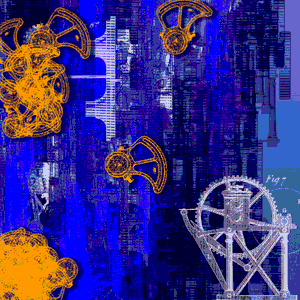 Download
Heck's Gears
(set of 8 brushes), 96 kb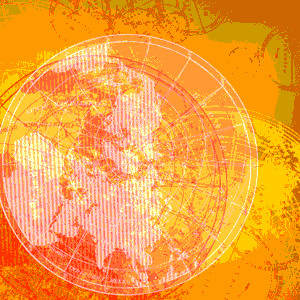 Download
Heck's Hemispheres
(set of 5 brushes), 395 kb