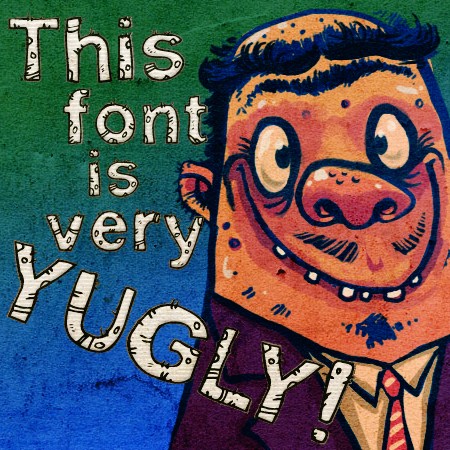 If you're fond of using Arial, but you don't think it has the gritty feel you're looking for, try Yugly. Why? Because it's pretty similar, but has the warts and hair growing out of it that you need.
You can download the font here.
You can download more of my fonts here.