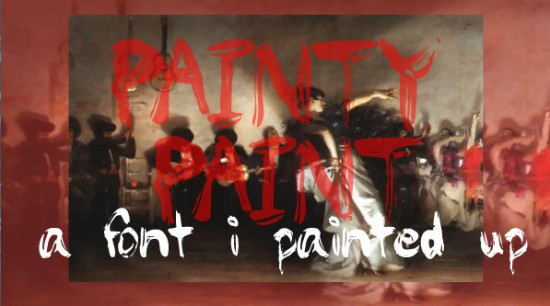 PaintyPaint is a paint font made of paint.
I only included numbers and letters with PaintyPaint, so you're on your own for punctuation. I don't think that's a problem, because you probably won't be writing any essays with this thing.
You can download the font here.
You can download more of my fonts here.